Endorsements
Dr. Kim Le
Venerable Dr. Konchog Tenzin Kalsang Tsomo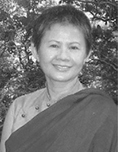 Ven. Dr. Kim Le is a Tibetan and Chinese Buddhist nun and was appointed by Adzom Paylo Rinpoche to teach Buddhism and Meditation. Dr. Le is a Soul Healer, a third generation Chinese Medicine Practitioner, Vedic Astrologer/Feng-Shui Consultant, Qi-Gong and Meditation Instructor. She is a published author of 12 books and has lead retreats and seminars worldwide. Dr. Le supports several charitable efforts to bring compassion to those in need and lift suffering.
"I fully endorse the intention and efforts of "People for Global Humanity", to initiate and support projects whose worthy cause it is to lift suffering, and to improve the lives of those in need.
I fully support the intention of the founders and members of "People for Global Humanity" and of all beneficiary projects to conduct their activities with respect and compassion for all mankind and all other life-forms in this world."
Dr Kim Lee
Cormac Creed
Co-Founder SCD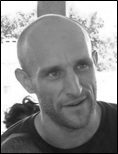 Cormac Creed lives in New York City and works in construction and real estate development. He is originally from Ireland, where he graduated with a Degree in Quantity Surveying and Construction Management before emigrating. He met Chan Norn in 2005 and together they started SCD with 39 children, and brought it to where it is today. He is also founder of SCD New York, a registered not-for-profit organization in New York, dedicated to providing financial support to SCD Cambodia and other charitable projects around the world. (See CONTACT).
Peope for Global Humanity is a wonderful partner, supporting our work with poor and orphaned children in Cambodia. Sabine and her team are motivated by tremendous compassion and love for the children. Sabine`s frequent visits at SCD and hands-on field work demonstrates a true commitment from PGH and we are delighted with their support. The girls at SCD are overjoyed with their beautiful new dormitory building provided by PHG, and we are now collaborating to reach future milestones. Thank you so much!
Cormac Creed